We have just put together our latest seminar at the Portsmouth Marriott on 18th June2019:
Arrival at 9:00am for coffee and networking, speakers begin at 9:30am, finishing at 12noon with refreshments provided throughout the event and a complimentary buffet lunch to finish.
This morning seminar is worth 3 free CPD points.
We will be discussing:
Section 106 Agreements & Community Infrastructure Levy
Advice from our expert speaker Louise Weaver, Havant Borough Council's lead officer for CIL and Section 106 Agreements. She will be talking us through:
*   An overview of the system and process
*   Implications of obligations for new build property purchases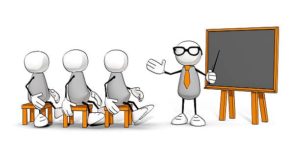 *   Implications of older Section 106 obligations on property sales and
advice on how to ensure any solicitor/new owner is aware of the continuing restrictions
*   Anticipated 2019 changes in CIL Regulations
Cyber Crime & Fraud
Emma Baddaley of Lawyer Checker will join us to talk about CQS and Lexcel and the various risks facing law firms in 2019. We will be looking at:
*   Recent change in CQS and Lexcel requirements around security, which
require law firms to show they have taken the action required by these changes
*   How you can fulfil the new CQS and Lexcel requirements
*   Cyber crime and the risk of conveyancing fraud within law firms
*   Methods of attack and how you can protect your firm against cyber crime
Industry updates
Andrew Prismall – Chairman of IPSA, Director/Board Member of PCCB and MD of HWC Searches – will give a full update on:
*   Sellers packs – could they return?
*   CON29 Review Update
*   HMLR – how to get the best out of the new service
*   The property market – where's hot and where's not?
*   Japanese Knotweed – should you worry?
*   Quotations systems, indemnities and completion processes all now
available from HW.
Please note that due to high levels of interest and limited spaces, we can only accept two delegates per company.
We look forward to welcoming you on the day.